SB-SOM: Connectors: P8
Description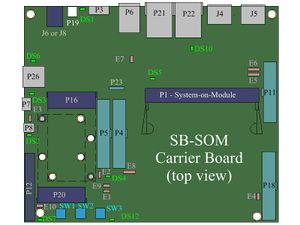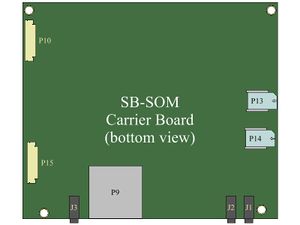 P8 is an ultra mini serial connector designed to enable serial console communication between the system and a host PC using the RS-232 interface. The following parameters determine whether RS-232 serial console through P8 is enabled.
USB host power availability (through USB cable at connector P7).
Jumper E3 setting.
LED DS2 indicates whether the RS-232 console interface is enabled.
| | |
| --- | --- |
| | Please refer to RS-232 console guide for setup of serial communication with your board through RS-232. |
| | |
| --- | --- |
| | Please refer to SB-SOM carrier board schematics and system-on-module hardware reference manual for pin functions, connector pinout and other details on your specific system. |
More Details: connector P7.
Connector Data
P8 connector
Manufacturer
MFG P/N
Contact Technology
MUSB-8B-D-G-S175-R

P8 mating plugs
Manufacturer
MFG P/N
CABDB9UMP RS-232 cable (included with evaluation kit)